Hi! Welcome to

Blue Moon Ranch Alpacas

and Yaya's Yarn Barn
Looking for Alpacas in Utah? You've come to the right place!
Welcome! We are a full service Alpaca Ranch in Woodland, Utah, 20 minutes from Park City and less than an hour from Salt Lake City. Click here to learn about alpacas. We have a beautiful healthy herd and many of our animals are for sale. We also have fiber, roving , batts and yarn for sale as well as finished goods - all made from the fiber of animals we lovingly care for. Our animals have names, not numbers, they are cared for with respect and our full time attention. We hope you will plan a visit if you are interested in learning more.
Get our free monthly email newsletter here
Ranch Store now Open! Yarn, Fiber and alpaca products!
Click here to read about the Blue Moon difference
We are a "transparent" Alpaca ranch! Watch us 24/7 on the Alpaca Cam
We have been in the alpaca business since 1998 and have established a very high quality herd. Bloodlines in the Blue Moon herd include: Accoyo Yupanqui , Accoyo Cahuide, Accoyo Santino, Archangel, Avatar, Ppperuvian Royal Fawn, Ppperuvian Mr. President, Pperuvian Caligula, Ppperuvian Dracula, Felix, El Mustachio, Danko, PPeruvian Leon, Pperuvian Victor, Peruvian Bueno, Snowmass Incaaccoyo Star and Hemmingway.
For monthly specials on yarn, soaps and animals, herd management tips, great photos - something for everyone! ..... sign up for our monthly newsletter below.


Read daily updates on the alpaca cam page
You are visitor number :
since 2-13-01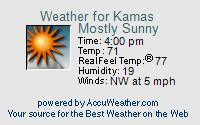 This web site is updated at least weekly. If you find any out of date information, please let me know. thanks! linda@bluemoonranch.net
This web site has been created by and is maintained by Linda Gardner. Email comments, suggestions here
© 2008-2012 Blue Moon Ranch

This site (all pages, theme, wording, images, etc. unless noted otherwise) is the explicit property of Blue Moon Ranch
All Rights Reserved.
If you do decide to "borrow" a picture, please give credit to Blue Moon Ranch Thanks.